Summer Entertaining with Home Barn
Though admittedly speckled with the occasional shower, British summertime also provides the most delightful opportunities for entertaining. With long warm evenings, and the scent of flora and fauna passing in a gentle breeze, curate an atmospheric outdoor space with outdoor furniture, and vintage accessories, to welcome guests into the garden this summer.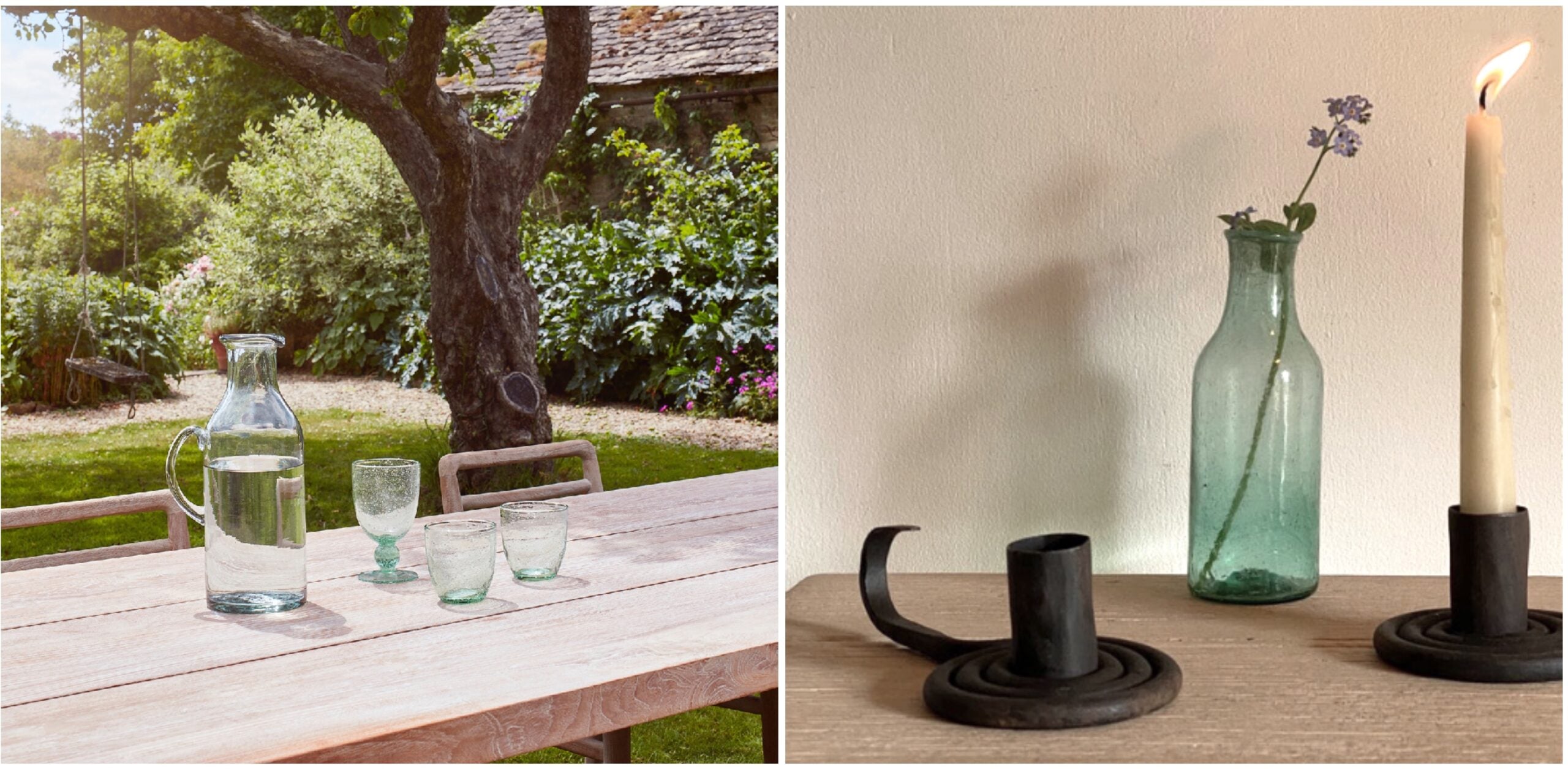 Dine Alfresco with Reclaimed Furniture
Possibly the most important aspect of summer entertaining is dining outdoors, where everything tastes a little better. To create the ultimate outdoor dining experience, make sure to select a set of outdoor dining furniture. Our option of choice is of course a reclaimed wooden table, like our Garden Dining Table which is made from solid teak. For those looking to add a hint of rustic character to their exterior, this rustic table will slowly become more beautiful over time, weathering slightly as it's touched by sunlight. Though we recommend covering for winter, when alfresco dining is sadly not so easy. 
Once you've sourced the perfect table, create a wonderful outdoor tablescape. Lay your favourite crockery and fill a selection of vases with fresh flowers and foliage, preferably from the garden. For a sweet, eclectic look, you could use vintage bottles paired with lovely long-stemmed flowers. Not only is this sustainable as you're repurposing the glass but it will add character and texture to the spread. Finish by scattering candlesticks along the centre of the table, (opt for vintage candlestick holders for extra charm) then you can dine by candle light under the stars… how delightful!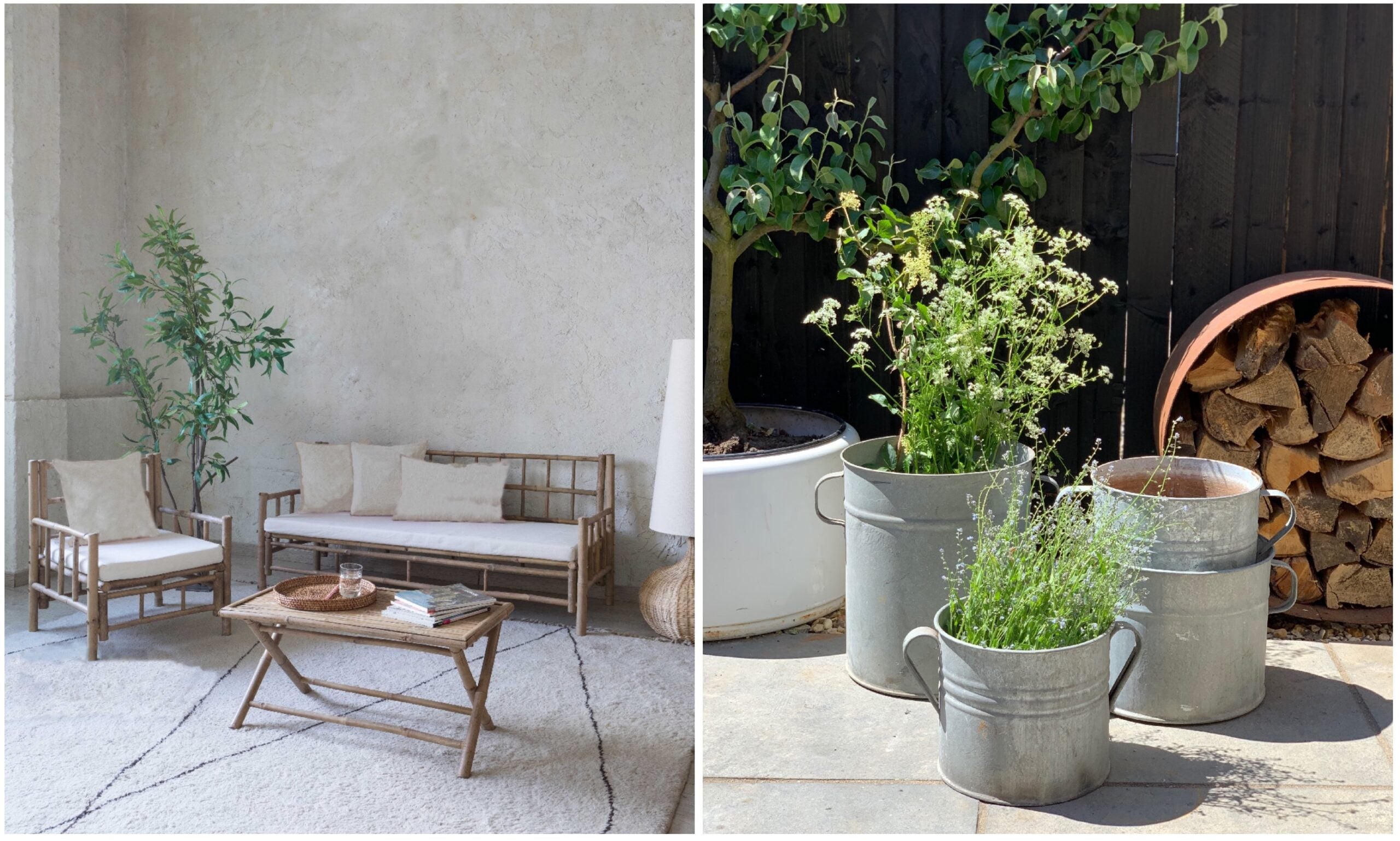 Garden Party in Style
Summer is the perfect time to have a get together in the garden, and enjoy the beautiful weather and fabulous company. To prepare for hosting guests, firstly, spruce up the garden with rustic outdoor furniture and vintage accessories. Then, you can gather friends for drinks and nibbles in the sunshine!  
We like to make sure there is always enough seating for extras, so everyone can sit outside to chat. Benches are a flexible option, and offer a laid-back casual feel. Our Bamboo Garden Sofa has a cream seat cushion for added comfort, and looks great paired with the Bamboo Garden Armchair. This matching set exudes a calm, soothing feel with its geometric profile, perfect for creating an effortlessly cosy spot to unwind. 
Add a sprinkling of loveliness with rustic planters. Repurposed pieces such as, our Antique Victorian Bath Vegetable Planter are sure to start some interesting conversations! Planters will also make tending to flowers easy and enjoyable, giving a summery feeling to the garden. They also allow you to style your outdoor event with fresh blooms, which makes for a charming environment. 
We hope you can fully embrace summer this year, and enjoy the outdoor air with friends, from the comfort of your garden.