Fresh beginnings and beyond! A new season at Home Barn.
Right now it's dark, soggy and very cold outside. It's almost impossible to remember what it feels like to have the sun beating down on you back and to be free of the  wellington boots and winter coats.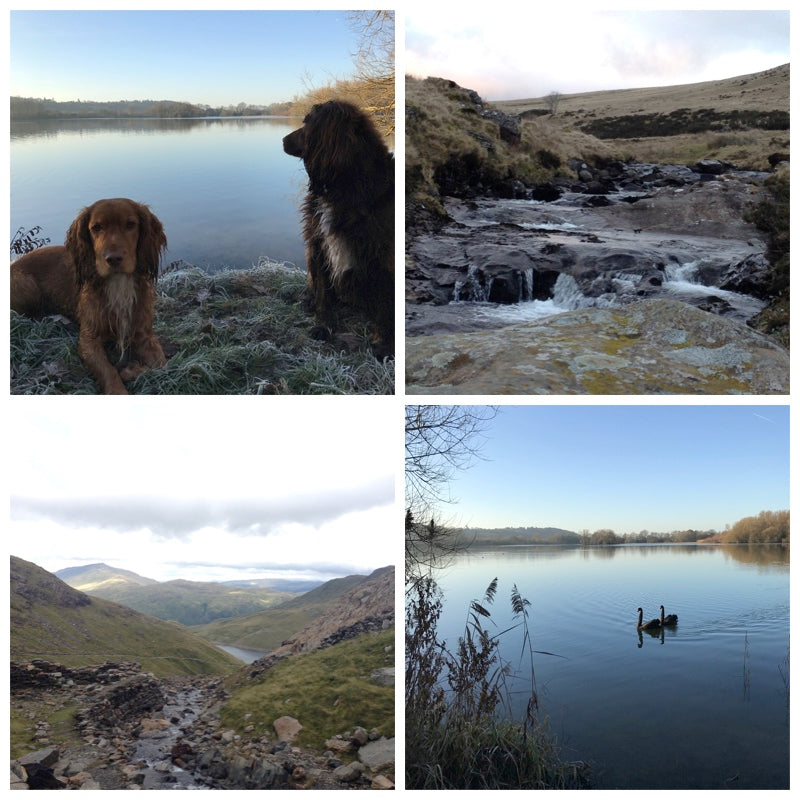 The winter has not been too harsh this year and we have been able to enjoy the great outdoors, as have our four legged friends.
Whist we have enjoyed being cosy and snug inside it's a good time of year to begin looking forward to the change of season.
With January a dim and distant memory it's time to look forward and Home Barn are on hand to offer a few styling tips to help you bring the outdoors inside…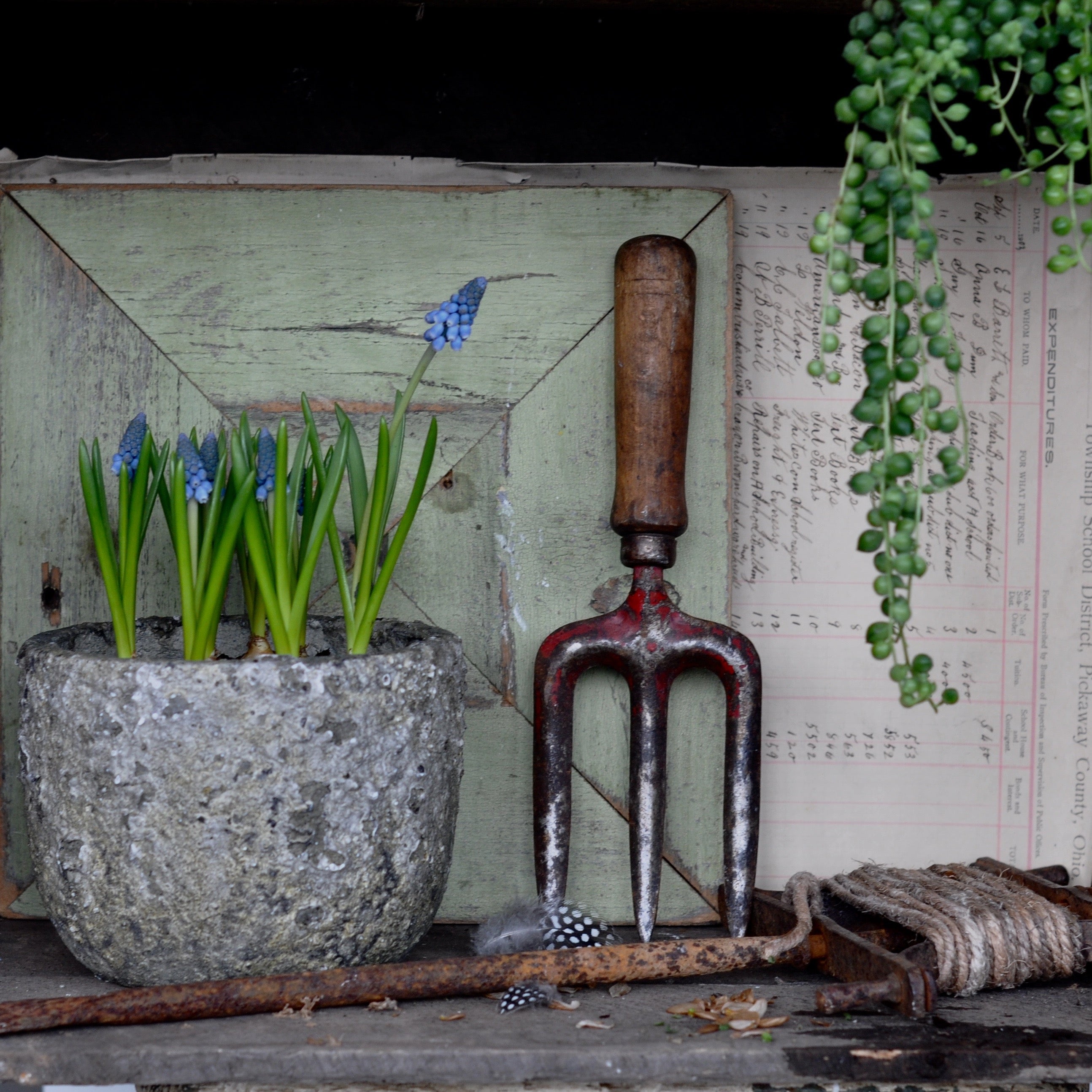 Spring is just around the corner and by bringing a few seasonal bulbs indoors at this time of year you can give your home styling an optimistic vibe. Muscari and snowdrops are amongst our favourites.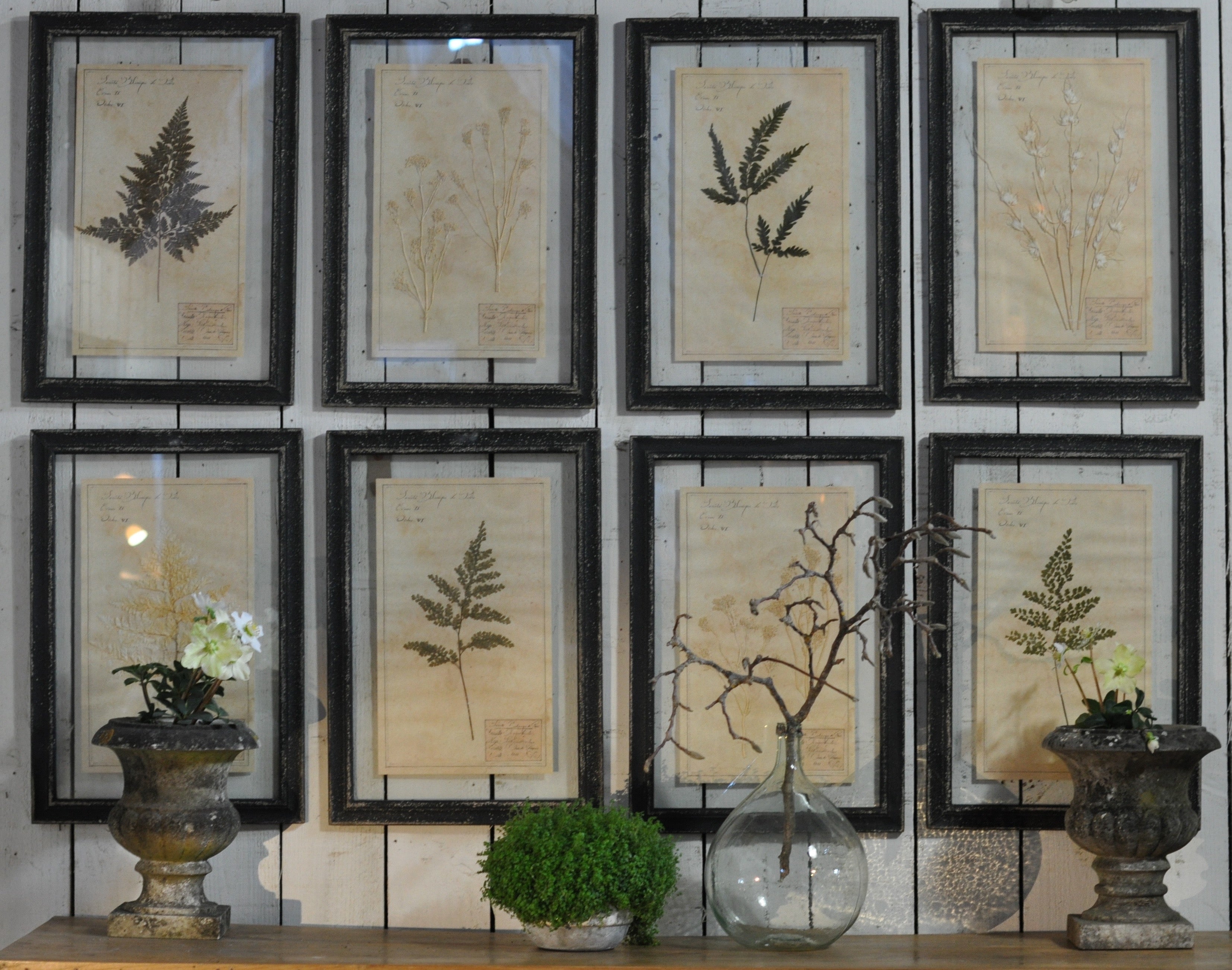 It's easy to bring a little of the outdoors indoors at this time of year, even if you can't venture out just yet. Botanical inspired prints and even the real thing mounted and framed can help bring a touch of the al fresco in to your home. Our mounted real fern specimens above do the trick nicely.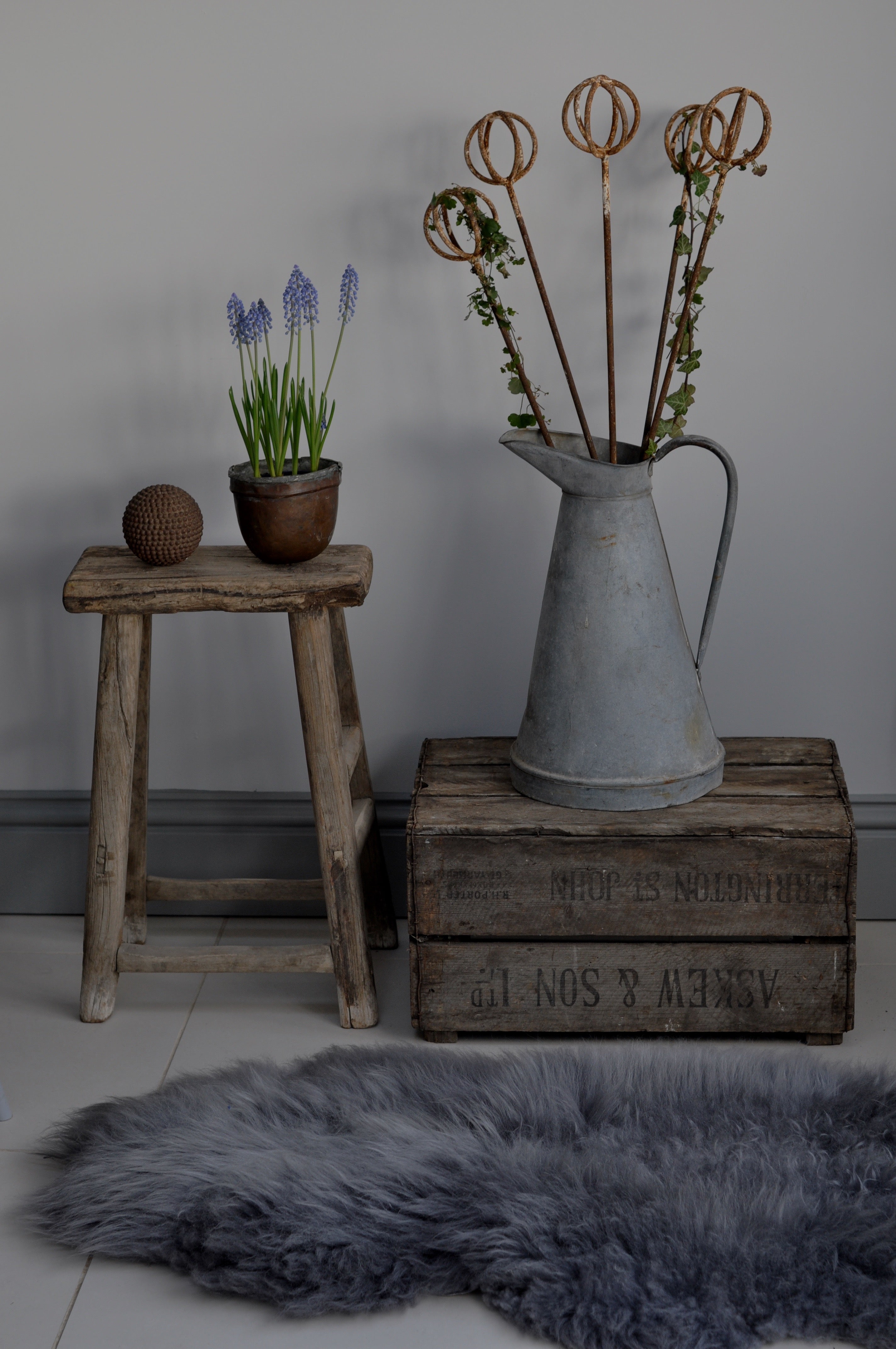 We like to layer plants, textured twines and rustic timber by using old crates, ladders and chests to add a little height and interest to an indoor display.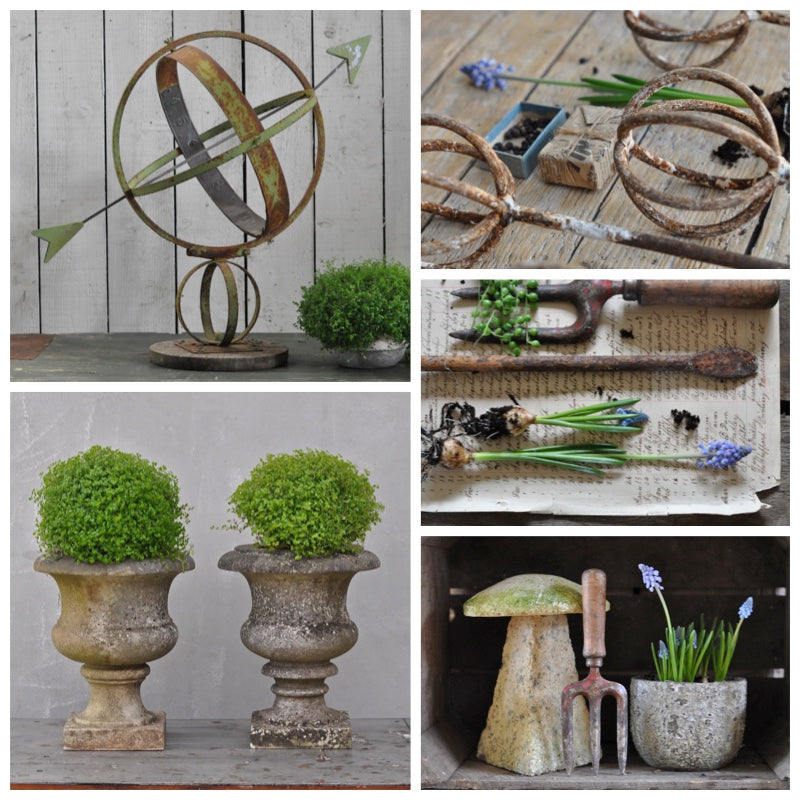 We have a large stock of decorative gardening antiques ready for your instant indoor garden.  Add a few gorgeous indoor plants such as ferns, 'mind your own business' or the 'string of pearls' plant to give a sophisticated yet relaxed look.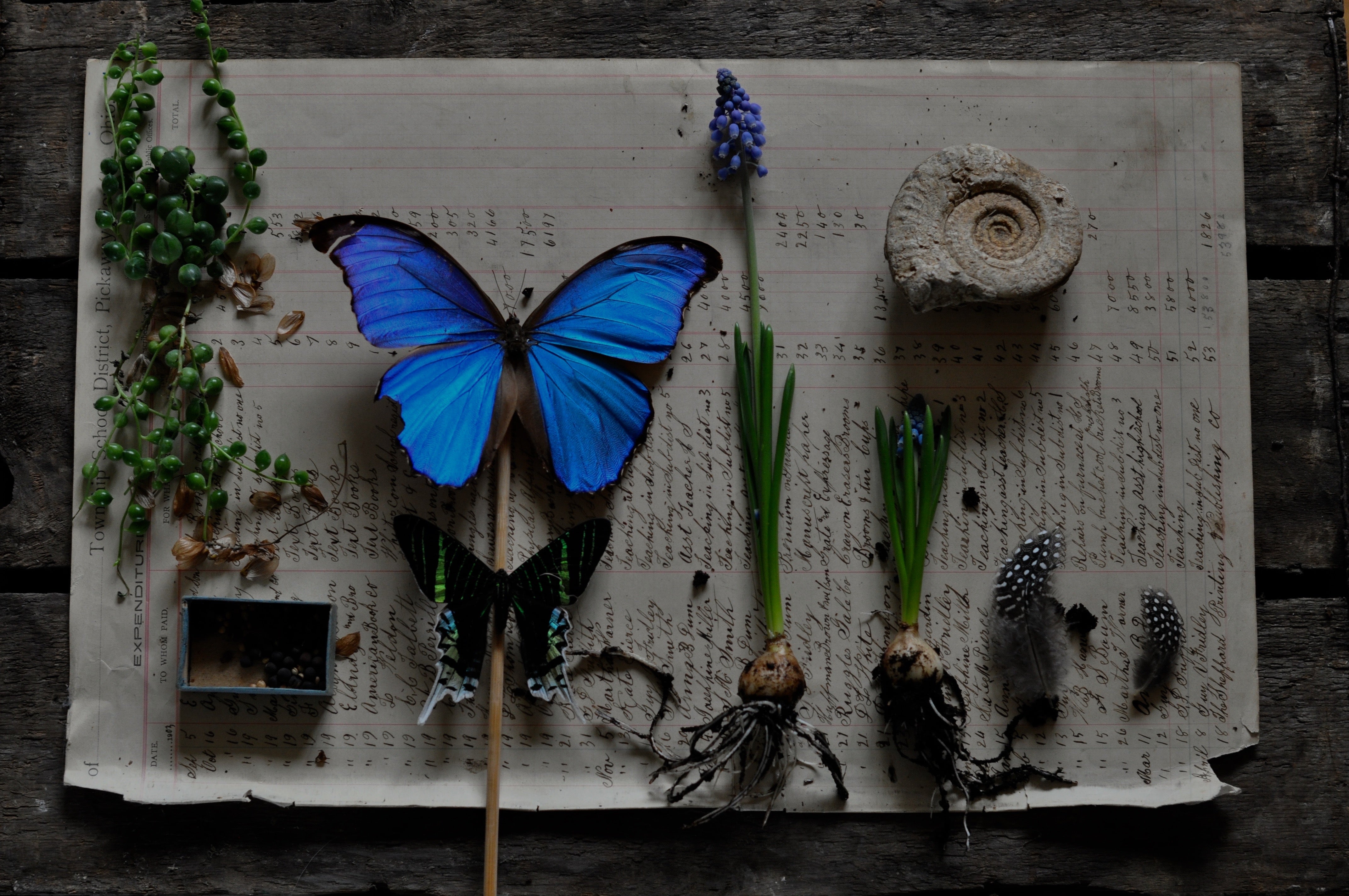 Whilst days are still short, embrace the moody light by using dark wall colours combined with accessories with a strong pop of colour. Look out for objects with iridescent finishes, great textures and add some foraged foliage for a cheerful end of winter boost. Our real framed butterflies are just the thing against a dark backdrop and give a nod to spring and new beginnings.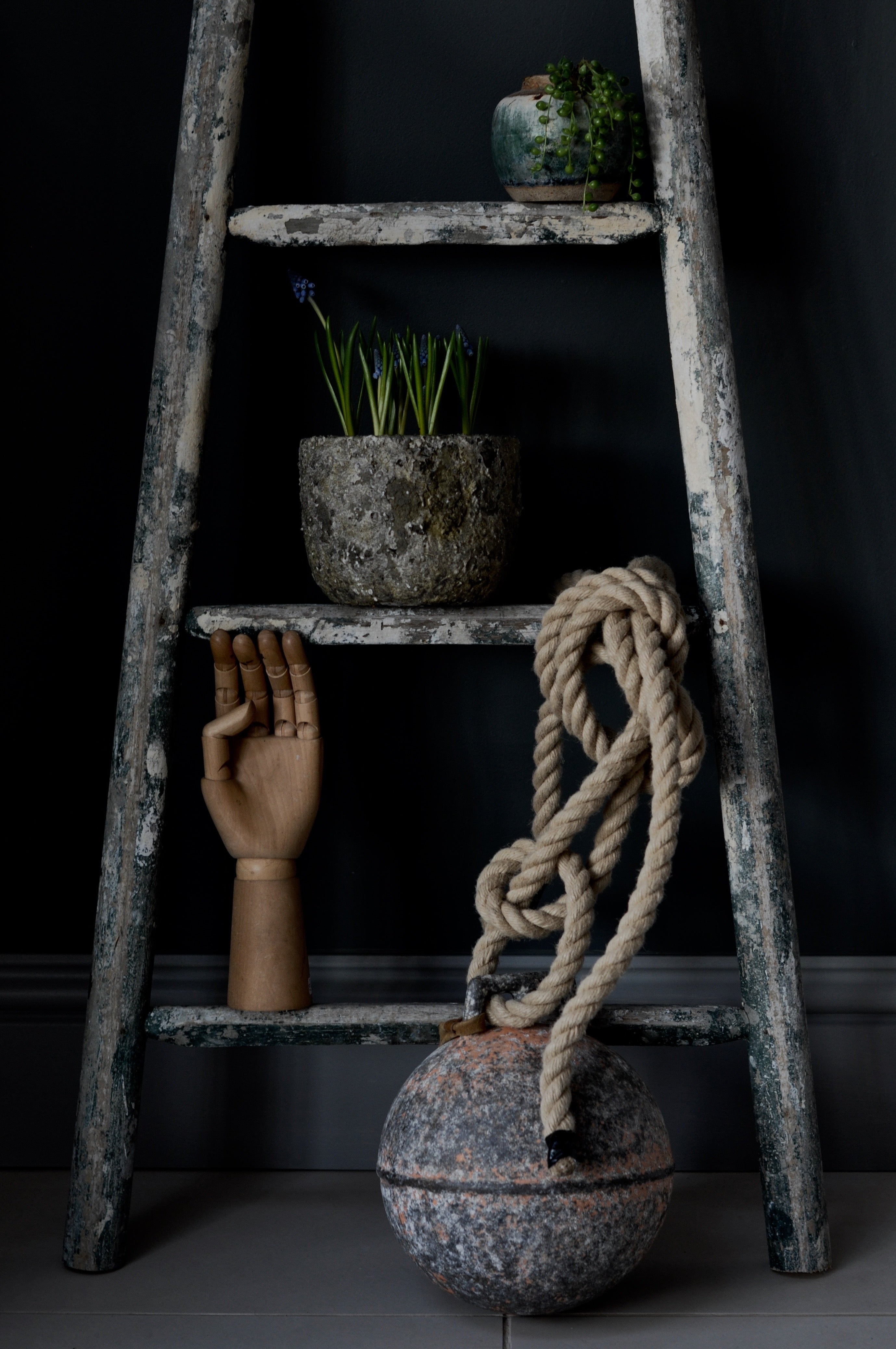 Antique gardening vessels and tools are so beautifully weathered and time worn that they add all the texture and interest you need for styling an interior display.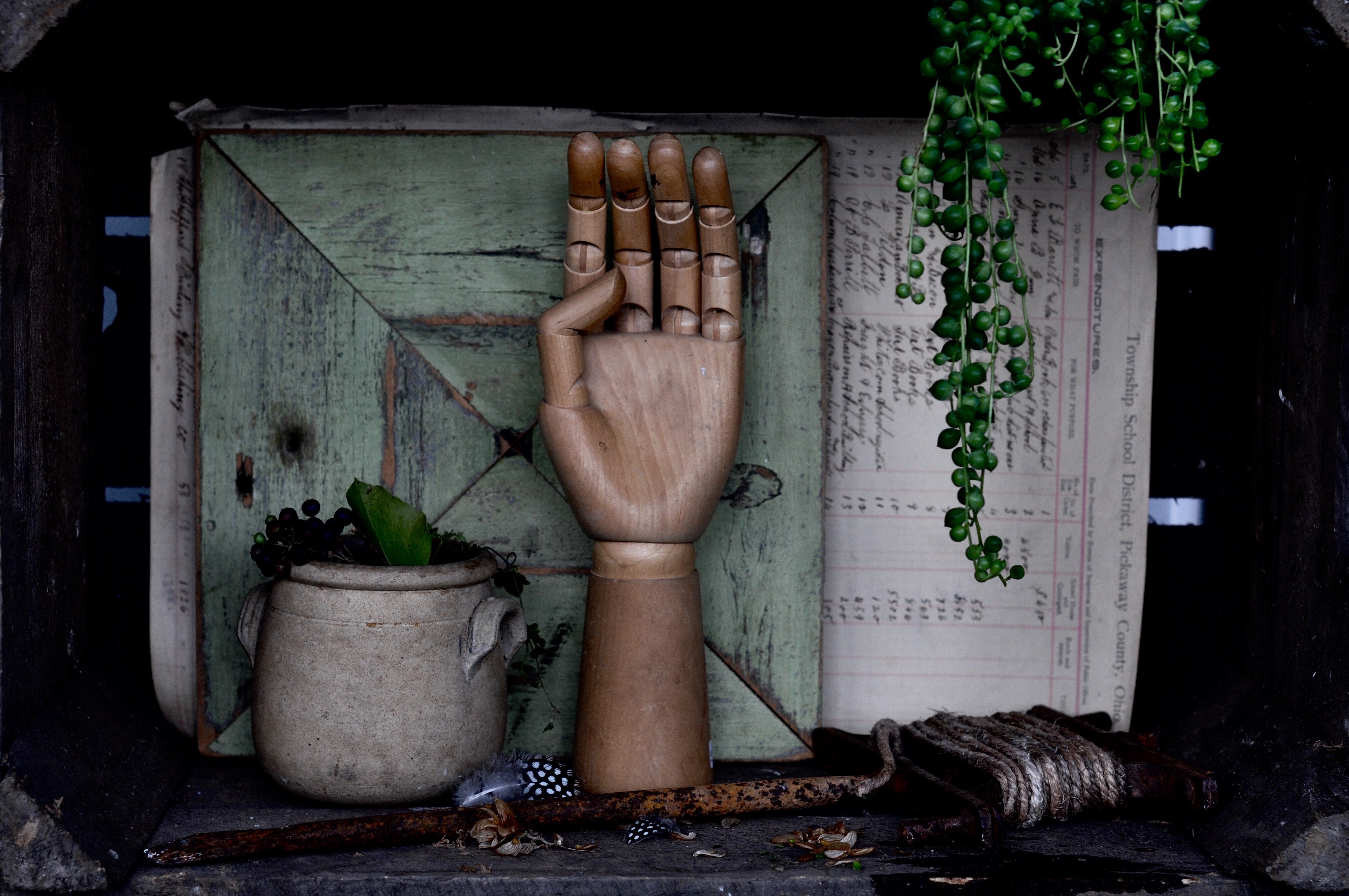 Follow us on Pinterest to keep up with our latest inspiration and find us on Instagram to keep up with new arrivals
By joining our mailing list you will be the first to hear of our one of a kind new stock coming into Homebarn as we will give you a heads up on new products as they are photographed and listed.
Our shop is situated in an amazing 17th century tithe barn, 25 miles West of London.  We are located in the beautiful village of Little Marlow, a couple of miles from historic market town of Marlow which sits on the banks of the River Thames.
Almost everything is online so you don't need to leave the house to pay us a visit! However, if you really want to have the full Home Barn experience and see all our unique and one off items you will have to visit us go for a country walk, have a pub lunch and buy some fresh eggs from our neighboring on-site farm shop.